The Iconic Flavours of Greece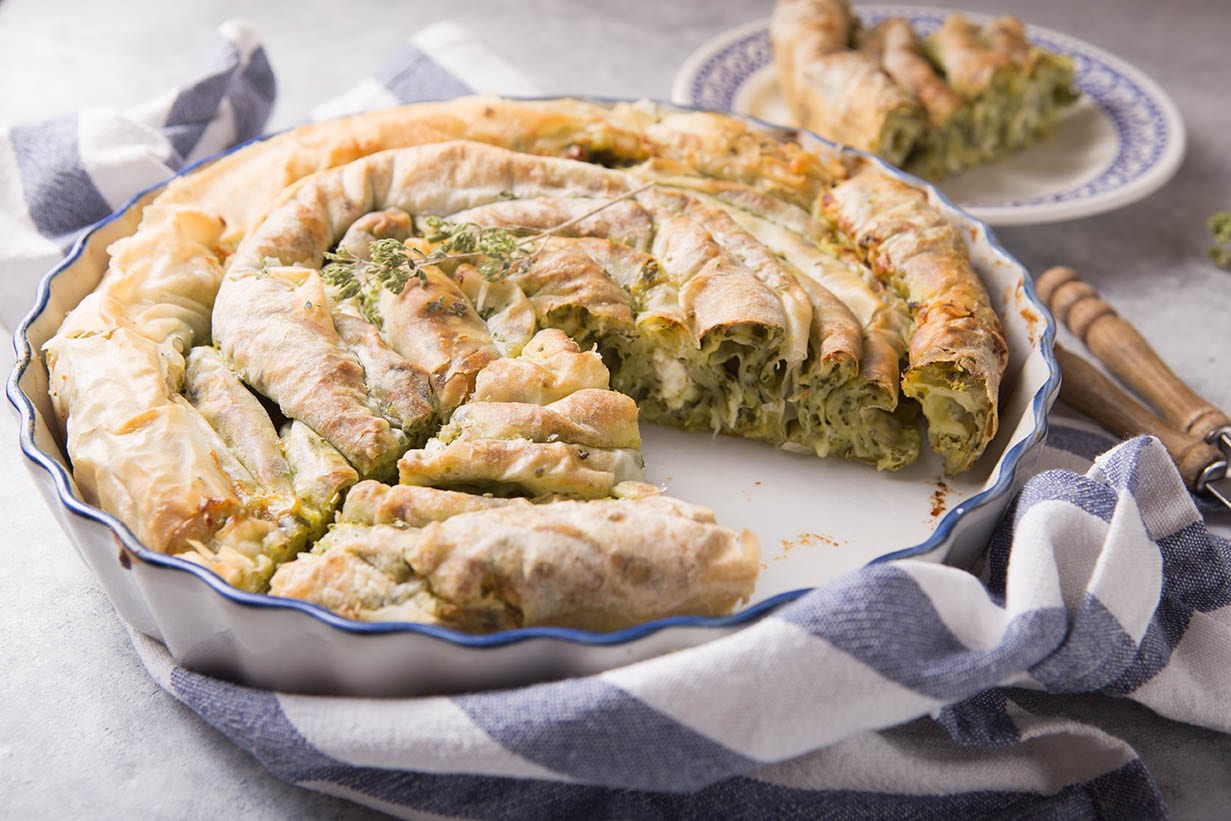 Greece is well known for many items centered around the culinary world making for its iconic flavors. Items, stemming from old traditional homemade recipes, are usually found on the islands or in small villages of the mainland. Greece has become globally famous for its local food items due to its nutritional values and taste. Many visitors make a hobby of searching out the small local vendors to sample their offerings and bring home these natural delicacies. Many of the more popular items have graduated to more mass production and are offered for sale in local markets and for export. Still, the best food items are found locally, due to the immense variety, the often small scale of the operations and thus poor organization for export or lack of supportive laws in this field.
OLIVE OIL
Olive Oil is one of the first items to come to mind as one of Greece's pride and joy to produce. An essential ingredient in all Greek cooking, olive oil is a staple in all homes, restaurants, and even in some beauty salons. Greece is one of the top three oil-producing countries in the world. Her oil is respected as one of the best worldwide and often is found cut into the oils of other countries such as Italy and then sold as pure Italian oil.
Olive fossils have been found dating back to up to 60,000 years of age. The proper cultivation of Greek Olive oil is known to have started in Neolithic times. In today's market, there are many grades of oil and the Extra Virgin oil (EVOO) originating from the first pressing of the olives, is clearly the most sought after for taste and purity. The purest olive oil shopper will look for clarity and taste and be able to differentiate among the varieties. In general, the greener the grapes the more bitter and tart the taste becomes and the more ripened grapes offer a more yellow tone to the oil and a sweeter taste. Highly praised as a "Healthy" oil, it is low in monounsaturated fats, little polyunsaturated fat acids, both assisting good heart health. Greek Olive oil is exported to various countries and more readily found, but always a nice gift to bring home from that Greek tour or yacht cruise among the Greek isles as a gift or sovereign.
The Kalamata olive, deriving its name from the city of Kalamata in the southern part of the Peloponnese, is the best known Greek olive. They are a dark purple color and have smooth skin in contrast to many olives with wrinkly textured skin. This meaty olive is cured in brine and preserved in olive oil or wine vinegar. The trees are distinguished from most other olive trees by their much larger sized leaves. Rich in healthy fats and antioxidants, they are known to help protect against health disease.
MASTIHA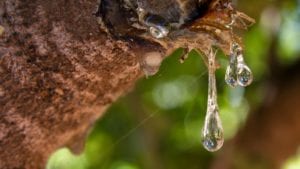 Solely produced on the North Aegean Island of Chios comes to the product Mastiha. This is a tree resin from which a sweet liqueur is produced. There are a group of 24 villages on the island that produce Mastiha in the traditional way and have been declared by the Greek Ministry of Culture since 1997 as legal producers of this unique product, with true origins, making it all the rarer. Mastiha is not only made into a drink, consumed as a digestive, it is used in many food items such as Greek sweets but can be used in cosmetic and pharmaceutical products as well. It helps to heal burns and skin diseases, as noted by Hippocrates himself, and is used for oral hygiene, most commonly chewed raw or in made into the gum.
OUZO
Ouzo is another well-known Greek alcoholic drink that tastes of anise. Not only is Ouzo the most popular national drink but some call it the "Drink of Greece". It is often sipped while eating meze, light bites of food similar to what the Spaniards call tapas, either with an ice cube or two or with an added dollop of water. It is said to whet one's appetite for the meal to come. Ouzo is exported around the world in small quantities, but it never quite tastes the same as sipping while sitting by the sea in a local taverna or off the aft deck of a yacht in a serene cove off the coast. The harmony of its sweet taste with the sea air is undeniable.
CHEESES
Greek cheeses of all sorts are now gaining strength in the global market but Feta cheese will remain the king of all Greek cheese. Feta is made mainly from sheep's milk and 30% goat milk. White in color and with a hearty smell, it has a notably salty flavor. Feta is stored in brine and varies in its hardness due to how it is produced. Only feta produced in Greece can be deemed with the name Feta however this has changed recently as the world has chased this popular food item so high in demand and want to produce and sell it as well. One thing however will never change, the fact that feta produced outside of Greece does not taste as good as the original!
HONEY
Another national traditional product is its Honey. Although honey comes in many varieties and flavors, most of the better-known Greek honey is flavored by Citrus trees, Thyme and Pine from the mountainous areas of Greece. Due to Greece's unlimited natural sun and abundance of natural flora, some of the world's best honey is produced here. It is one of the most nutritious natural foods of all and is filled with a plethora of vitamins, minerals and antioxidants.
YOGURT
Greek Yogurt has made a huge dent in the dairy world consumption. It is much richer in proteins, contains less salt and carbohydrates and has a richer thick consistency than the standard yogurt types. The Greek yogurt craze began some years ago and has not slowed down, as those turn to healthier lifestyles. Recipes now replace or substitute Greek Yogurt for some of the use of sour cream, mayonnaise and crème Fraiche. Once a staple to the Greek community, it now has crept into diets globally and international brands replicate the texture and quality.
HERBS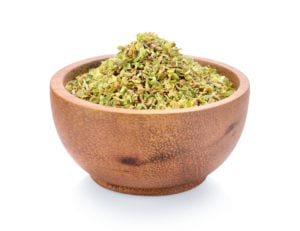 Herbs have been used in Greek cooking since ancient times. Greece with its mountains and sea and mild climate help make the soil rich in nutrients to assist in a great bounty of herbs and spices. The fragrant herbs and spices entice even the average cook to stop and smell and taste from the colorful displays in the local street markets. The Greek Oregano is one of the finest of all. Along with Oregano, the most common local herbs are mint, basil, rosemary, thyme, dill, fennel and of course lots of garlic (actually in the onion family).
Although the above-mentioned products are commonly known, one must travel to Greece to fully experience the true beauty of her flavors, enhanced by the environment. Delve into the abundance of delicate sweets from Baklava, Loukoumades (fried doughnut balls with honey) to Galaktoboureko (custard in Filo). Taste the traditional cookies and delights that each holiday brings such as Kourabiedes and Melomakarona (Christmastime cookies). "Spoon sweets" (similar to jams) of freshly picked fruit are handmade with variations such as, fig, apricot, pistachio, quince, along with the normal flavors of cherry, grape, orange and plum. They are divine atop Greek yogurt and served as dessert.
The flavors of Greece are never-ending. Every trip to Greece offers one infinite way to explore the natural bounty. All the flavors intertwine and serve infinite tastes. Always fresh, full of herbs and spices, raw ingredients, tapping the goodness the earth offers, Greece is home to some of the most amazing flavors of the world!