Families with Children go Yachting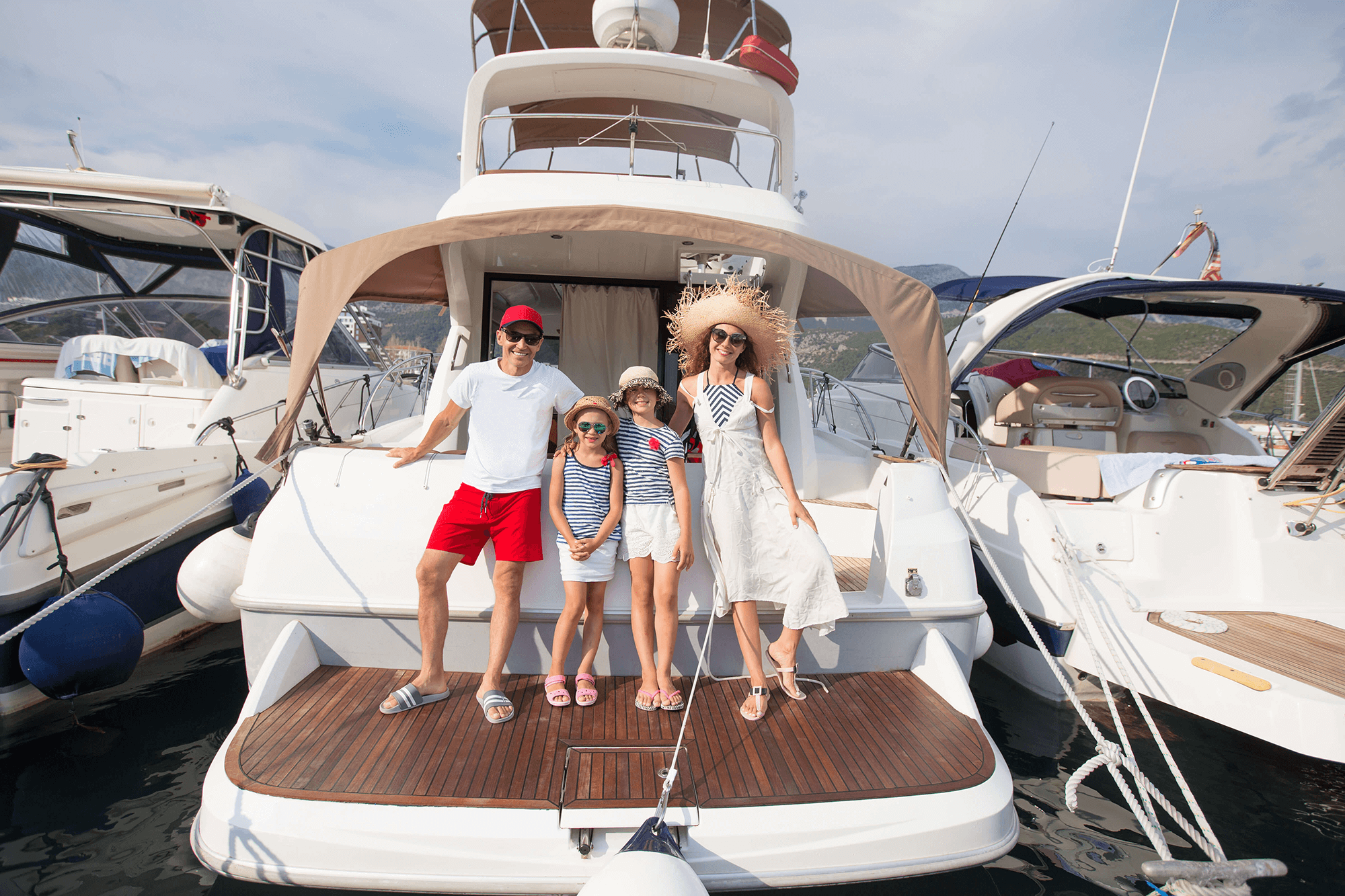 What better way to explore than a family vacation in the Mediterranean by private yacht charter.  Statistics show that in 2021 more families with children are traveling than families without children.  Chartering a yacht is the perfect venue for families on their holiday travel.  Discover the many islands and mainland ports without all the hassle of a land holiday; no car rentals, packing and unpacking and all the related cumbersome moving parts.
Children are like sponges and absorb much from their environment.  Why not bring them along for a new and exciting way of travel for the family- Yachting?
Unlike jumping from one hotel to the next, and unpacking and repacking in each new stop, there is only one unpacking and settling into your new home at sea once aboard your yacht.  Instead of ending up frazzled, parents unwind to the max.  The crew's full staff is there to assist in all that is needed to get you situated and started on an easy family adventure.  Your yacht is the only means of transportation required, so all of the small bookings need not be made either, saving you time, hassle and worry. Wondering where to dine?  Look no further than to your own private chef or to the captain's suggestions for onshore restaurants.
A little preplanning is all that is needed.  Getting excited and prepared for the holiday is half of the fun.  Get your children involved in helping pick the itinerary, the sea toys to be placed aboard and which favorite toys will accompany them on their journey.  Go over the basic rules of safety. Establishing a good set of safety rules and adhering to them is most important.  Simple things like wearing a life vest when in outdoor spaces (as needed and determined by the parents); never leave the yacht without a guardian; no running aboard or staying with an adult when cruising. Other good measures to follow, such as wearing sunscreen at all times, having sun protective t-shirts and drinking lots of water are normal seaside precautions.
Your yacht charter company is there to assist in all the details required to make for an easy smooth yachting vacation.  It starts with choosing the yacht.  Some are more suitable for families than others.  Larger outdoor space is always a key element.  Good common relaxing areas inside and out make family togetherness much easier. Spacious walking areas around the yacht offer more security. (Safety netting and kids doors can always be installed in areas that are not as well protected.)  Onboard entertainment varies from yacht to yacht but most items such as board games and electronic games can be secured. A water toy selection and beach time toys are a definite requirement.  Whatever is not a part of the yacht's inventory, your broker can rent on the charterer's behalf and place aboard if housing space on the yacht is available.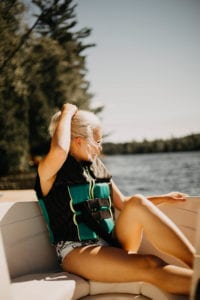 Having a proper crew that enjoys engaging with the children is a key element and one the broker will address directly with the client. When it comes to watersports, the crew are always experienced in all toys' full operation. One thing is for sure; all family members will feel safe while aboard as the professional crew is available at all times watching out for the safety of their guests.
Proper life vests, swimming armbands and or rings will be provided.  Children can be picky eaters, so a full discussion with your yacht broker will assist in supplying the proper food requirements and advice to be given to the chef.  Need a crib, supply of diapers, a highchair, door gates or even a nanny to join the cruise? The broker easily procures all of these items.
Child-friendly Itineraries can be jointly designed with your broker to have special places that are attractive to the children's desires as well as the adults aboard. Depending on family dynamics and ages, there is always something for everyone's interest.  Boredom is never an issue. Utilizing your broker's knowledge will make all the planning a breeze.
Enjoy nature's playground at its best and indulge in the fresh sea air, natural beauty and exquisite scenery.  Dance under the moonlight and swim in crystal clear waters.  Take rides on Waverunners and learn to water ski. Build sand-castles and hike the historic trails.  Explore an ancient temple or medieval castle. Yachting offers the best opportunity for great family time together, building memories.