Greek Dining – In with the Old & In with the New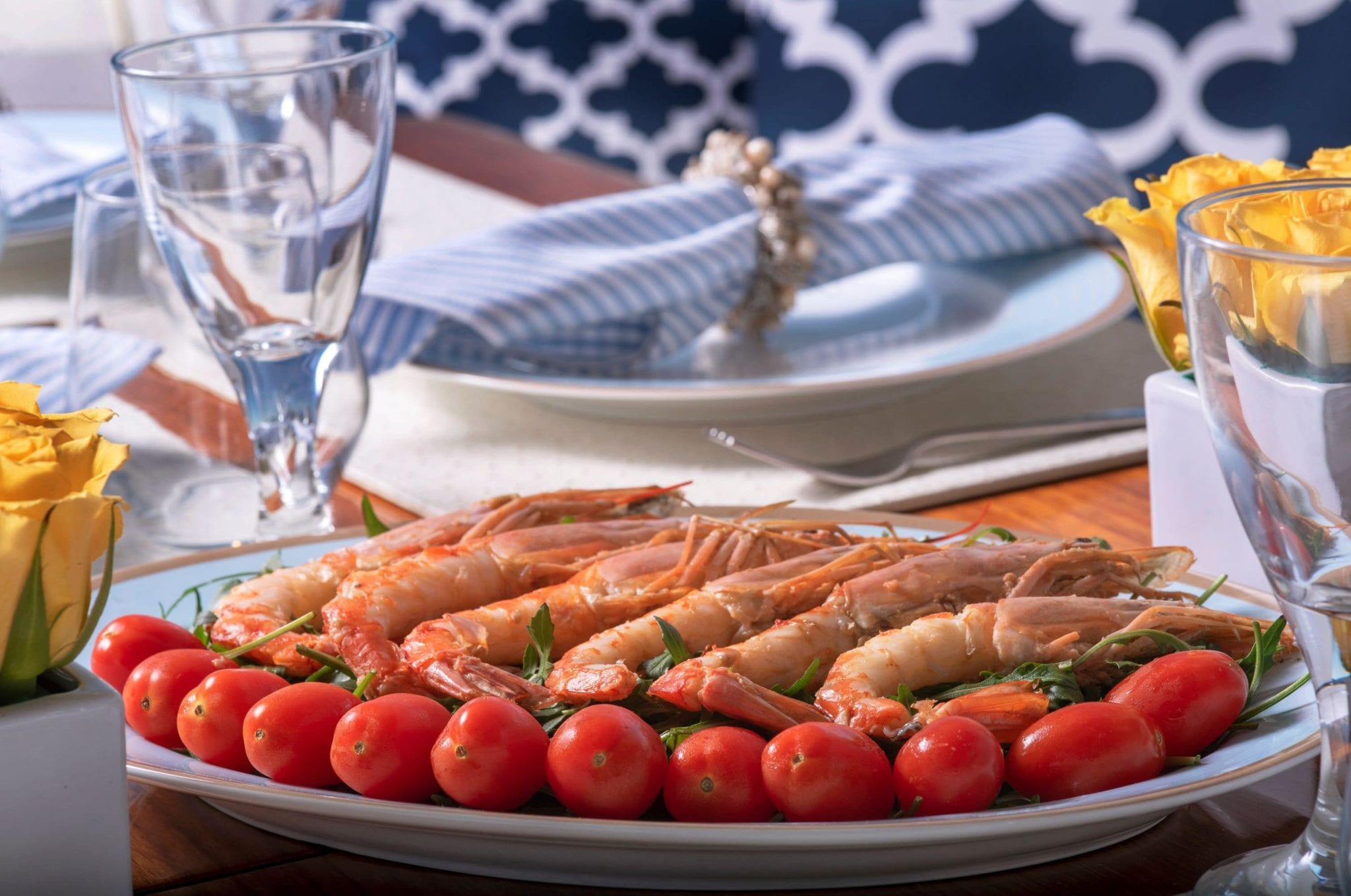 The Foundations of the Greek Restaurant Experience
Athens has evolved into a sophisticated culinary capital comparable to most of its European counterparts. By now you can literally find everything to eat. From souvlaki of every quality, ethnic street food places on practically every block. Greek and international restaurants serving old fashioned, homemade, traditional, modern, modern-fusion, refined and super gourmet. Here we celebrate the very old and the very new! Their status is not defined by how long they've been around but how masterfully they handle the concept of Greek flavors in very different ways.
Tradition Rules
It would be sad indeed to visit Athens and not visit at least one of it's classic traditional tavernas. Especially worthwhile are those that have existed for decades, some for over a century. It's your chance to savor well-prepared, hearty, homemade and authentic flavors originating from all over the country. To dine in a restaurant decorated today as it was originally, in a completely unpretentious ambiance. It's the genuine Athenian gastronomy experience. 
Steki Tou Ilia
With its only modern addition being a large garden dining area across a church, this 1950s Thisseio taverna is The Place to Go for the best lambchops in town. Lambchops that are crunchy, juicy, perfectly cooked on a fire grill (as is the bread served at the start of the meal). You'll definitely need to order at least a kilo of for a group of six because they're moreish. There are plenty of gratifying side dishes too. Try the tzatziki, courgetti fritters, grilled peppers and fried saganaki cheese sprinkled with lemon juice.  
Diporto
By now paradoxically famous for being so undemanding of attention and somewhat obscure (there is no sign outside, nor a menu) and so good, Diporto is around 120 years old. On Theatrou Square, practically round the corner from the Athens Varvakeio fish and meat markets, it's a humble basement taverna. Dine surrounded by giant old oak wine barrels as you sample traditional home-style food made with love. Dishes like saucy orzo slow cooked with veal, crisp fried small fish, creamy chickpea soup, fava puree with tangy capers and onion, and classic stews. Definitely accompany your meal with the house wine.
Oino-Pandopoleion To Eidikon
From the start of the 20th Century, but especially in the post WWII period, around the time that Melina Mercouri sang 'Ta Paidia Tou Pirea', Piraeus port was a buzzy culinary destination. Poets, artists, writers, actors, and politicians gathered there to enjoy simple but delectable traditional food. To Eidikon is special for its immersive, untouched-by-time décor and authentic cooking. Originally a grocery store that served a couple of small dishes and wine since 1920 but became a taverna in the '60s, it instantly transports you to a bygone era. Fresh-cut chips topped with fried eggs, tender pan-fried liver, fava bean puree, crunchy and herbaceous 'keftedakia' meatballs, and seasonal salads are drunk down with retsina wine.
The Evolution and Current Status of Modern Greek Cuisine
Over the last 20 years, the Greek capital has regenerated and transformed in remarkable and exciting ways. Yes, the ancient monuments, classic museums and mishmash of architecture -ranging from immaculately renovated neoclassical mansions to dusty 70s glass apartment blocks and industrial buildings – remain. But among and even inside them, new life has emerged, often in the form of exciting galleries, restaurants and bars. There is much to explore for anyone keen to discover Athens' modern cuisine scene. We have tried and selected three of the most must-see restaurants that showcase both exemplary progressiveness and style. Above all, these fine dining restaurants represent the Greek spirit of moving forward in an individual way, without overlooking Greece's ingredients and culinary roots. 
Vassilenas 
(Vrasida 13 (Ilissia, Hilton area)
Vassilenas was a legendary Piraeus taverna that despite its simplicity became popular among even global celebrities for serving a delicious 18-course menu of small, mainly seafood dishes at a very decent price. Opened in 1920, it is now run by the owner's grandson, who moved it to more appealing Athens a few years ago. The new version is ultra-modern and sophisticated, with a fantastic contemporary décor, and a tasting menu of eight gourmet-style dishes. From the amuse-bouche to dessert you can taste authentic Greek flavors and textures with a luxurious – yet unpretentious – twist. Orzo pasta with prawns, grilled squid with split pea puree and a glaze of cuttlefish ink are just some of the flavorsome plates to enjoy. The restaurant has a glass cava at its entrance with over 150 Greek and international labels and Vassilenas' sommelier offers perfect pairings by-the-glass or bottle.
Bottrini's Restaurant 
(Vasileos Georgiou B' 24b, Chalandri)
With seven different Michelin stars under its belt, this restaurant offers an exquisite VIP-worthy dining journey – or rather three different menu journeys created by TV-star chef Ettore Bottrini. The impeccable service is friendly, and the décor is artsy and minimalist. Both set the scene for a playful and pleasurable culinary experience. The Greek-Italian chef tells stories through his dishes, rooting back to ingredients and experiences from both cultures. Travel from more simple 'welcoming dishes' like the cheese-puff pie with cheese and honey to sensory adventures like the Corfiot salad of bitter orange and swordfish to 'out-there' dishes like the mackerel crunch mousse. 
Aleria 
(57 Megalou Alexandrou Metaxourgeio)
With a choice of ordering a la carte or from two intelligently designed tasting menus named 'Earth & Sea' and 'Garden & Nature', Aleria has been going strong since it opened in 2006. Located in a beautifully renovated neoclassical mansion in Metaxourgeio, an area known for its edgy post-industrial vibes and mounting art crowd, aristocratic Aleria dips into Greek classic flavors. The notable restaurant skillfully reconstructs Greek elements in innovative ways. Not extreme in its contemporary approach, it offers diners a sense of the creative and inventive with a soothing hint of conventionality. Try a herb pie like you'll find nowhere else, with 12 different herbs and greens bursting with flavor. Or stand-out dishes like the shrimps cooked in bisque combined with flavors of cherry and almond, or the pumpkin mousse with black truffle and apaki (salted, smoked meat).
There is the very old, the very new and a lot in between, and we encourage you to experience as much as possible. Avoid places with too many tourists, dare to venture to neighborhoods you've never heard of, and approach the exercise with passion. Athens' culinary scene just keeps changing, with old places closing down and new concepts thriving, so make the most of it at every step. Kali Orexi!