Mooring in the Port of Happiness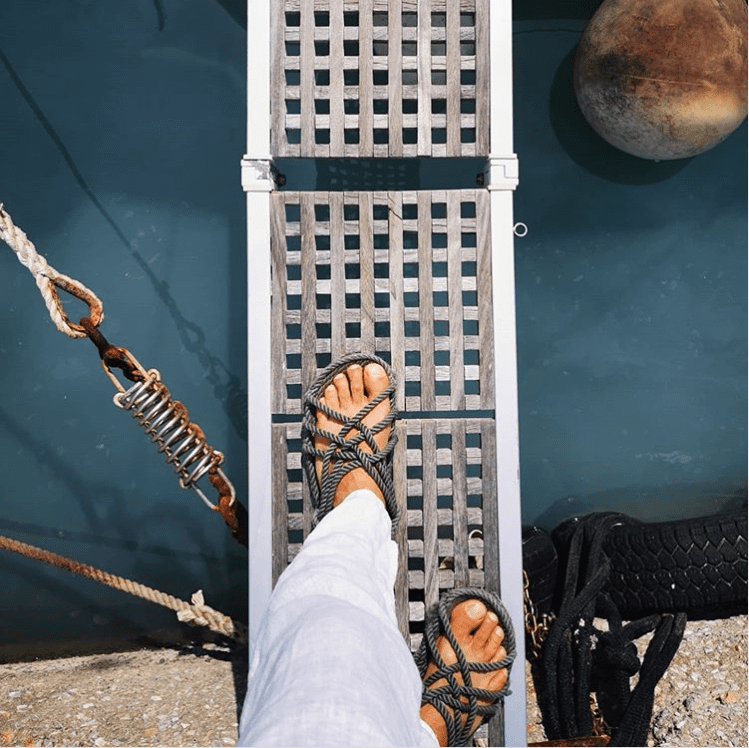 I'll never forget the first time facing the Sea of Greece – I was six, arriving in Hellas with my parents, and we stopped by the beach with our dodgy car; my mom drew us from Hungary. I ran to the shore, and my breath was taken – I imagined it a million times, but standing in front of the steel blue and sparkling White waves was a transcendental experience that determined my path into my future.
I grew up knowing I'll never grow old in a country that has no sea. I was eager to live a life somewhere warm, where I can dive in each day if I wish so, and when I first traveled on a boat to Sweden, at the age of seven, the passion just grew larger: "Mom, when will we have a boat?" – I asked my mother, and she replied: "I don't think we'll ever have one Titi (that's what she called me), but if that's what you want you should work hard to make it happen."
Forward to 2015, when I lived in Tel Aviv, Jaffa, and as housing prices were insane, I found myself living on a boat in old Jaffa Port, each morning waking up being swung by the sea in my cradle. I started hosting vegan brunches and dinners on board, and my desire to live a seaman's life was fulfilled. Except I never took the boat out, lacking a license. But it was a great start, that's for sure.
Now, living in Methana, Aghios Georgia village for a year, I understood, the time has come: a month ago, Nimrod and I decided not to wait and extend our bouquet of skills with the speed
boating license. A few days after our exam, we found an affordable little speed boat, 'Corali', waiting for us humbly at a boat park close to Poros island as if she knew we'd come for her.
Last night we had a lovely eve at our friends and neighbors', Wendy Davies and Ian's sailing boat, 'Onitos,' celebrating 'Corali' arriving at the port the next morning, and now we are enjoying a well-deserved can of Mamos beer after our first ride on the perfect boat we dreamed of. We just dropped anchor by our favorite Taverna, Agiorgitikon, we are already longing to ride the waves again.
Dreams come true, kids – but not by just waiting for them to happen. So who is coming for a ride?
—–
Author: Kristof Joseph Steiner
Born in 1982 in Budapest, Hungary, Kristof is a Host and Cook at his Greek beach village in Methana, where he has been living for a year with his "partner in crime", Nimrod. A DJ at LGBTQ parties, a writer for magazines, and a public speaker on rights and peace, Kristof lives the life of his heart's desires. With a vegan lifestyle and a penchant for literature and upcycled home décor, he invites you into his inspired world via his Instagram page.
All the photos in this post are by Kristof Joseph Steiner… Thanks!