Well known Drinks & Cocktails to enjoy on your travels through Europe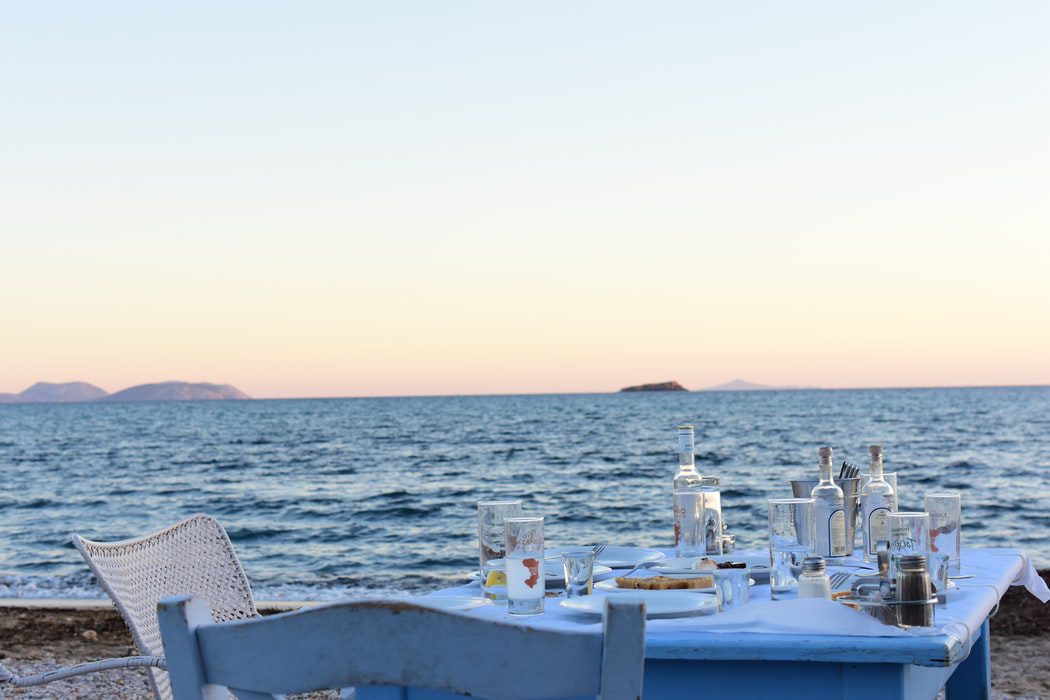 Traveling Europe has much more to offer than sight-seeing the classic sites, castles, monasteries, ancient sites, quaint towns and beautiful beaches. Next time you are off on an adventure in Europe try adding to the experience testing and exploring the local and national drinks and cocktails of the region. Sample some of the local drinks as you dine in a fancy restaurant, nibble at a local café or relax on a beach.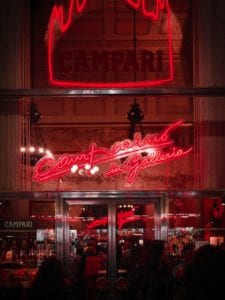 Just as in discovering famous cuisine dishes known for certain areas of Europe, one can delve into the local signature cocktail drinks, national drinks and wines. Some of the more iconic and well-known cocktail drinks are synonymous with the origin and certainly will bring fond memories for a long time to come of the region where you once experienced and consumed in it.
Curiously, many of these mixed cocktails have wonderful stories as to how they were concocted. Whether it be a mixed cocktail or the national drink, they are worth exploring as you travel.
Around 1919, Count Camillo Negroni asked his bartender at the Caffe Casoni in Florence Italy to top his usual Campari and sweet Vermouth with gin instead of soda water and voila the Negroni was conceived. It is served with a slice of orange instead of lemon.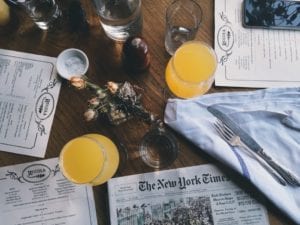 Venice provides the home of the Bellini. Seen in many movies and still found in the iconic Harry's Bar, is the Bellini. Giuseppe Cipriana, who founded Harry's bar, created this peach puree and Prosecco cocktail somewhere between 1934 and 1948. Its name was given by the bartender as he thought the color reminded him of a saint's toga in a painting done by the famous painter Giovanni Bellini. When Mr. Cipriana introduced the drink to his New York bar, the drink became a huge hit. Definitely try this in Venice and enjoy the perfect setting.
The Kir is a delightful French aperitif made of Crème de Cassis (black current liqueur) and white wine. Found all over France, its name however originated in Dijon where the major, Felix Kir, served the drink whenever he was entertaining visiting dignitaries. It became extremely popular and then adopted the name Kir. A Kir Royale differs from the Kir as Champagne is used instead of white wine.
The Italians prefer to drink Aperol Spritz which comprises of Aperol, Prosecco and tonic water. It makes for a bright orange, fizzy spritz and is served in a . The flavors come from rhubarb, orange, and herbs. It is both bitter and yet sweet. A large-bowled, tall glass. Aperol was first made in Venice to accompany small bites of food (cicchet) for Aperitivo. It is not as bitter as Campari, which requires an acquired taste.
Harry's New York Bar in Paris was where the French 75, a champagne cocktail, was created by its bartender Harry MacElhone. It comprises of gin, lemon juice, simple syrup and Champagne. It was so strong that it was said to give a kick just like the field gun the French used in World War II, thus the name.
The Mimosa is a cocktail named after an Australian flower. It was first introduced by Captain Cook around 1925 and served at the Ritz in Paris. It is made with fresh squeezed orange juice and Champagne. Sometimes, to elevate the flavor, Grand Marnier is added. It is commonly served at brunch.
Some countries, will have many stylish drinks attributed to local provinces and you can travel from one territory to the next and experience a new relished cocktail. In the region of Spain, Andalusia, it is famous for the Rebujito cocktail made by mixing sherry with a soft drink, often Sprite. It is most commonly found around the 'Sherry Triangle' between Seville and Jerez de la Frontera.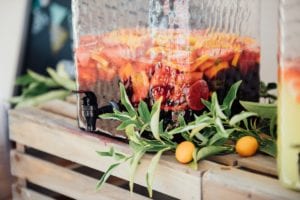 Better known from Spain is Sangria. Sangria is a wine punch and traditionally has wine, a splash of brandy, chopped fruit of choice or in season, (such as pears, peaches, berries, apples, pineapple) orange juice and a sweetener (sugar or syrup). It is prefect to have on a hot summer evening. You can make a red or blonde version depending on the wine choice and soft drinks like Fanta or Sprite can be used for a quick more 'street' version.
A symbol of Greek culture is the anise-flavored aperitif Ouzo. Whether mixed with water or served on ice, the national drink of Greece is Ouzo. This clear liquor becomes opaque white when it meets water. In the 14th century on Mount Athos, a group of monks created a drink called Tsipouro. Ouzo later-on was derived from this drink. It is best enjoyed sitting waterside with a plate of Greek meze or even better from your yacht cruising the Greek isles.
A similar flavored drink, the national drink of Turkey, is called Raki. When Raki is mixed 1-part Raki to 2 parts water it is called Lion's Milk. Due to the anise oils emulsifying in the water, it resembles the milk of a lion and is said to also enhance one's strength to that of a lion. It is potent indeed.
Headed further north in Europe, where the weather is much colder, you will find Glogg readily available. Most-commonly found in Scandinavia, it is served warm and basically made with mulled wine, a little sugar and a combination of various spices (cardamom, cinnamon, cloves, allspice, orange zest and maybe ginger).
A similar mulled wine drink, Gluhwein, is found in Germany, Austria and Switzerland and is a favorite après-ski drink. Gluhwein is a festive staple at Christmas time served with a stick of cinnamon and an orange slice.
A light wine drink is the Spritzer made of white wine and a splash of club soda. Created in the 19th century in Austria, as a way to create a sparkly wine, it is often consumed in the summer and adopted by polite society not wanting to get tipsy when out drinking with company.
With a much stronger punch than a Spritzer, Schnapps is also popular in Austria and Germany. It is a fruit brandy made from apples, plums, pears, apricots, and cherries, This clear drink tastes very much of alcohol. As you travel through the regions you will sample many different types whether fruity or herbier to taste.
Switzerland is the home of Absinthe. In 1792 it was created as a medicinal elixir in Couvet in the Val-de-Travers. Based on herbal ingredients such as woodworm, anise, and fennel each distillery often adds its own flavors as well. It is served over ice and because of the anise in it, it will turn cloudy-white in color.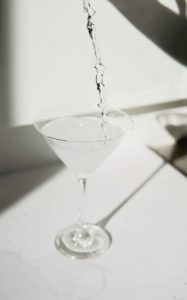 Vodka is easily identified as Russia's National drink. It is said that a monk named Isidore created it inside the Chudov Monastery, which was housed in the Kremlin. Usually drunk "neat", no ice or mixers, but also is used in a myriad of drinks such as the Bloody Mary, Vodka Martini and so many more.
So before jetting off to Europe on holiday research and find out what the national and local cocktail drinks are and give them a try. Wine and beer are found in all countries but why not be a bit more adventurous to discover some of these amazing concoctions and National drinks.
New memories will be made, and new palates awakened.
Happy travels and Cheers to all.