Holiday Traditions throughout Europe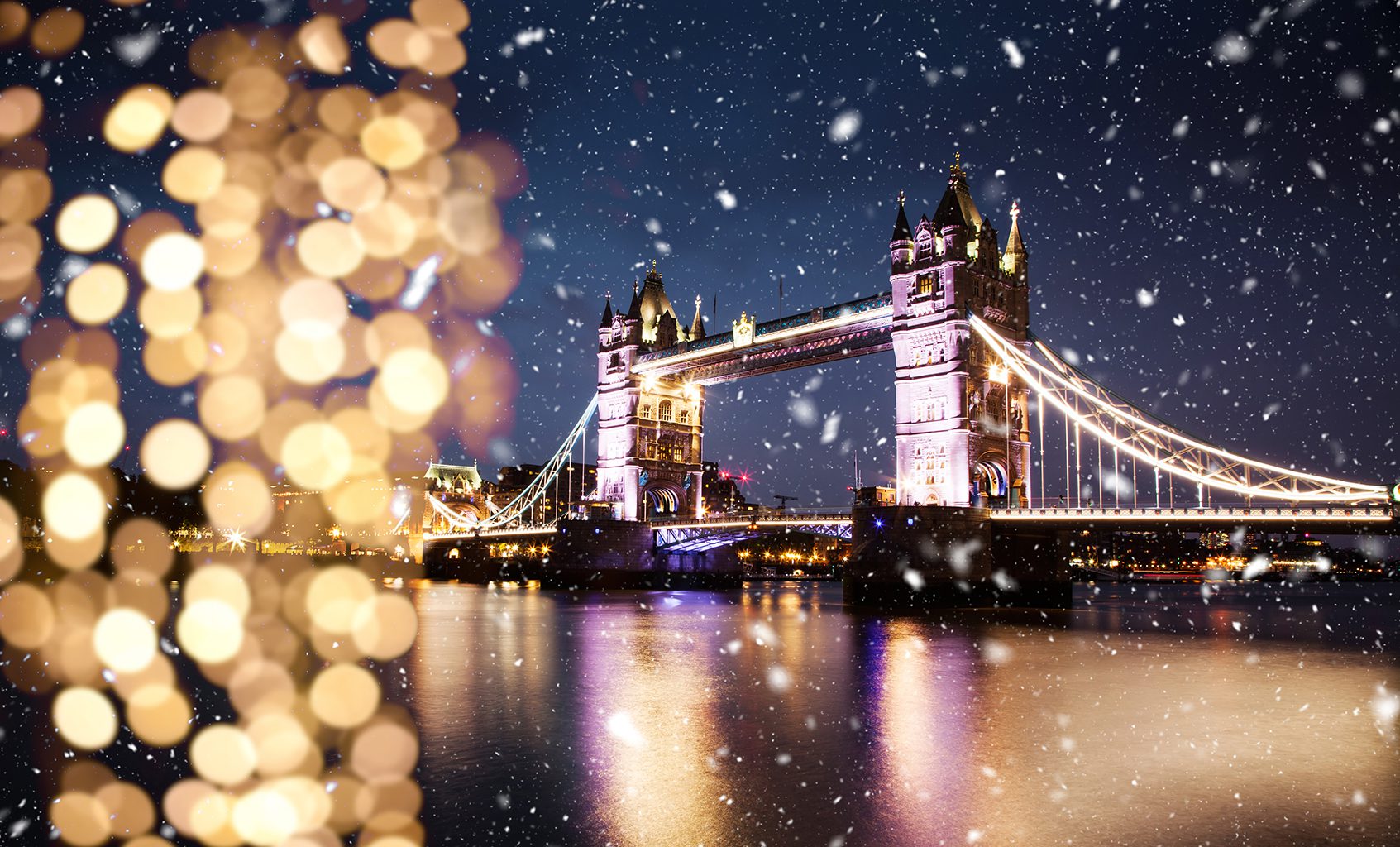 The Christmas Holiday is celebrated worldwide in many ways with unique traditions all over the world. In Europe, we can find common ones and some that are unique to the specific region. Many of these specific traditions are celebrated across the continent and no longer have stayed as indigenous to one country. Let's experience the Nostalgia of Christmas-time Traditions.
Here are some of the more well-known traditions in celebrating Yule time in Europe. It all starts 4 weeks prior to Christmas eve with the advent. The 12-days of Christmas span from December 25th through January 6th (Epiphany – the day the three kings delivered their gifts).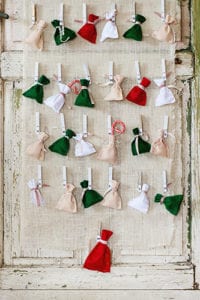 The Advent calendar originated in the 20th century in Germany. They are usually three-dimensional structures such as a house or wreath and that has 24 small pockets, windows or drawers where little treats can be found each day counting up to Christmas day. You open the door according to the day. In some small Swiss villages, the calendars depict actual homes in the village and on the day a home is highlighted they entertain the town's people. In Holland, they prefer an Advent wreath which has 5 candles that get lit on each Sunday in Advent and one for Christmas day.
Also having said to have originated in Germany, the tradition of having a Christmas Tree (Tannenbaum) is most common. Most countries have the tradition of decorating a Christmas tree but not all decorate or put them up at the same time. Germany, Austria, Hungary, Poland and Finland prefer to decorate on Christmas Eve.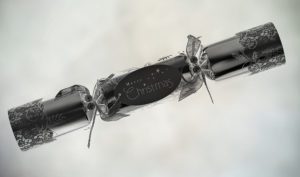 The Christmas Cracker is part of the holiday tradition mostly in England and Ireland, these are little tubes wrapped in foil or decorative paper and filled with little charms and a paper crown. Two people hold an end and pull and the cracker pops open with a pop and all the goodies spill out. Then the crown is worn during the Christmas dinner. They are said to date back to Roman times where head adornment was commonly worn.
The origin of the Christmas card can be traced back to England around the 1830s. As the post offices became more efficient the use of holiday cards became vogue. American families like to still send Christmas cards via "snail mail" to friends and family both near and far and often with photos of their family on them.
Hanging of mistletoe became popular in England during the Victorian era. Believed to ward off evil spirits it was hung over doorways and soon the habit of receiving a kiss from someone in the room if you stood underneath developed. This is certainly festive and a mood-booster at Christmas parties.
Horse-drawn sleigh rides are best known in Switzerland where one glides across the snow with the lovely Alps as a background. These too are found all over now and if no snow the horses will pull carriages on wheels.
The celebration of Holy Innocents Day in Spain in remembrance of the massacre of young children done by King Herod in his effort to kill Jesus is celebrated on December 28th. Often tricks, jokes, and pranks are played during the day. January 6th, The Epiphany, is when the Spanish exchange their gifts with each other. Most commonly served is a cake (El Roscon de Reyes) which is filled with cream with both a king and bean inside. If you get the bean you are responsible to get the cake the next year and if you find the king then you wear a crown.
Italy commonly celebrates the holiday from Christmas Eve until Epiphany on January 6th. On Christmas Eve it is tradition to serve a dinner with 12 fish courses and then attend a midnight church service which often is accompanied by a large town square bonfire in some of the smaller towns. If the children have been good all year they will receive a stocking full of sweets but if they were bad their stocking will be filled with coal from the Christmas witch (La Befana).
On December 6th, Saint Nicholas Day, in Croatia the children clean their shoes and place them in the window. If they were good children throughout the year they will find treats in them in the morning. This is similar to the tradition of hanging stockings on Christmas Eve under the fireplace.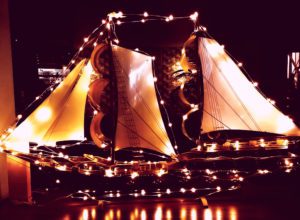 Greece has a few traditions that are unique. Since Byzantine times songs known as 'kalandas' have been sung. Often small groups of children will go door to door singing the songs. The Christmas elves in Greece (Kallikantzaroi) are not so helpful and are dangerous elves who steal those who are not so well behaved. In order to keep them at bay, it is a tradition to keep a Yule Log burning throughout the 12 days. Also, at the beginning of December, the Greeks wrap basil around a cross and sprinkle water around the house to keep the mischievous Killikantzaroi away. Basil is a seafarer's friend and Saint Nicholas is the patron saint of Christmas and is associated with boats. Therefore expect to see boats lit up around the country and strung up as decorations. Greece, being known for its outstanding food fare, has at least three popular sweets dedicated to the holidays; melomakarona, Kourabiedes, and Diples. Families gather on Christmas Eve and celebrate with a large feast. On New Year's day, it is a tradition to have a cake called Vasilopita (Coming from the name Vassilis which has its name day which has a hidden coin inside. Whoever gets the coin in their piece of cake will have good luck for the following year.
In the Netherlands, Christmas celebrations begin early with the arrival of Saint Nicholas (Sinterklaas) by boat on the last Saturday of November. He doesn't travel by sleigh as many Santa Clauses do, but he rides a white horse. Children leave a shoe and a carrot for the horse instead of the more commonly done cookies and milk. On Christmas eve they hide their broomsticks as it is said that witches come out and steal them.
France's most celebrated day of the feast is Le Reveillon de Noel – the Christmas Eve Feast. It means awakening and is an awakening to the senses of food. A multi-course meal that lasts for hours and usually ends with a yule time log cake (Buche de Noel) is served to friends and family.
Father Christmas has it easy in Sweden; he doesn't come down the chimney, he just comes and knocks on the door and asks if there are any good children inside.
Poland celebrates by gathering for their big family meal on Christmas Eve (Wigilia) and begin their feast of 12 dishes once they see the first star in the sky. Under the tablecloth, money is hidden to bring prosperity and good health, and hay is spread below the table to represent the manger where Christ was born.
The countries in Europe all decorate their homes and Christmas trees but they tend to do more on Christmas Eve than on Christmas Day. Some go to a late-night or midnight church service, some just share a big meal and most open presents at midnight.
The traditions handed down from one generation to the next offer meaning and purpose to each culture. Try borrowing some of these great traditions of Europe and make your holiday a bit more diverse and maybe a bit more fun.