Legendary Jewelry Houses of Europe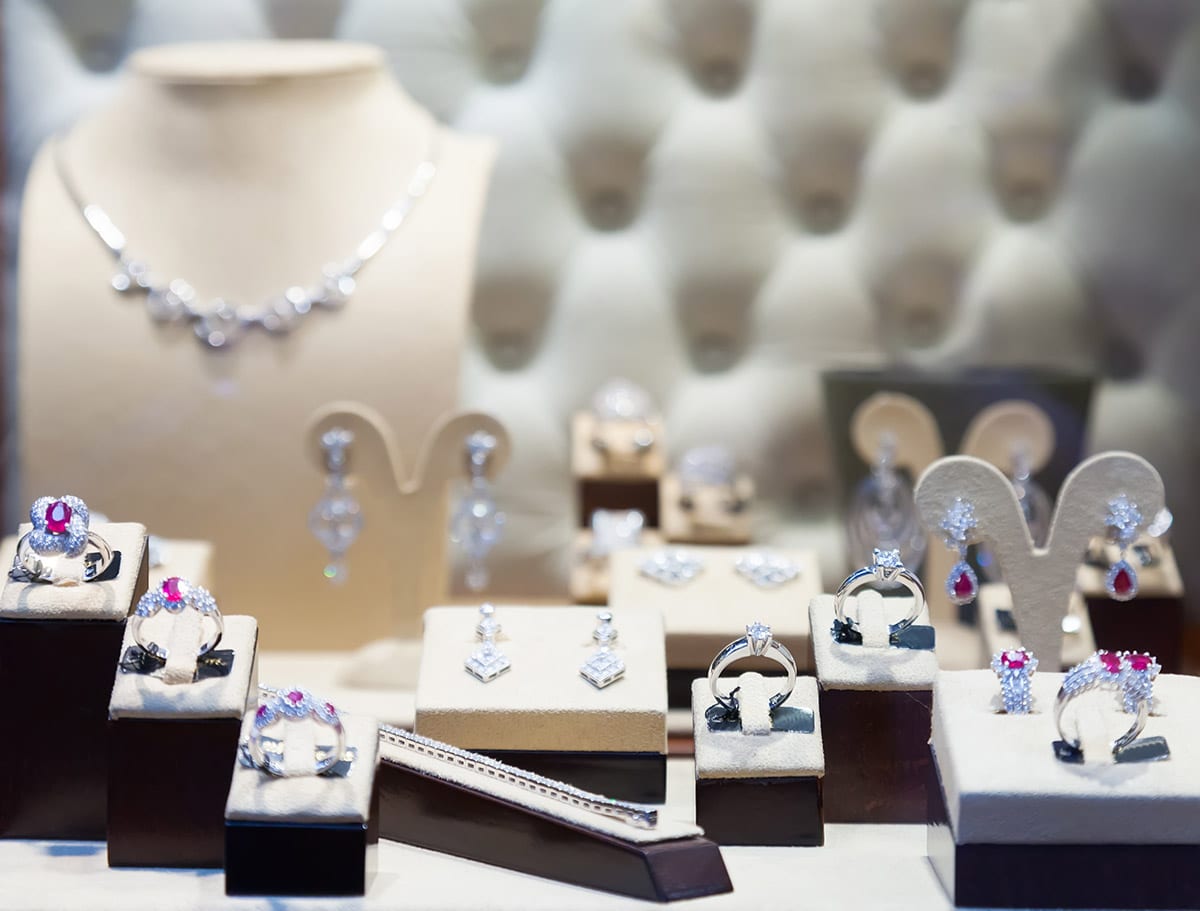 Jewelry has been, for centuries, a way to adorn and express oneself with decorative items, such as necklaces, bracelets, earrings, hair ornaments, tiaras, cufflinks, pendants, pins and broches. These ornamental pieces are made from metals such as gold, silver, bronze; semi and precious stones; pearls, and some of the oldest pieces made with beads, ceramic, shells, and feathers. In ancient times jewelry was used both as decoration and in funeral rites.  The most well-preserved pieces of ancient jewelry come from tombs where the dead were buried with their own belongings to take to the afterlife.  The basic type and forms of jewelry can differ from culture to culture.  Some of the better-known jewelry houses use the ancient designs as a base of their collections, usually using those ancient designs originating from their country. This is particularly seen in some of the famous Greek, Indian and Egyptian designers.
Let's travel a bit to highlight designers that have made a mark in the world of exquisite design in jewelry. As mentioned, culture and history play a large part in today's designs and often showcase the heritage of the design houses origin.
In Greece, the earliest of ancient jewelry can be traced back to 2600 BC.  The modern-day Greek designers have taken inspiration from Greece's nature and rich history. Dating back to the Minoan, Mycenean, Classical and Hellenistic period of Greece one can see the extremely skillful master goldsmiths developing pieces that stand the time. Mythology, art, history, the Greek alphabet, and even architecture play a part in the development of Greek jewelry. Motifs from nature such as vines, leaves, and animals play a major part in the Grecian look. These designers are noted for using the old for inspiration and reproducing new and exciting work.
Lalalounis Jewelry is a great example of modern-day craftmanship reviving ancient Greek techniques and design. Every piece has a timeless feel and is rich in historic depth. Mr. Lalalounis joined his uncle's jewelry firm after attending college in Athens.  Prompted by a profound love of history he chose to bring new life to the ancient designs and artifacts while using age old techniques alongside of modern technology.  Dripping in richly-hued 18 kt and 22 kt gold, his distinct designs are recognizable at first glance. The Institut de France, Academie des Beaux Arts et des Lettres honored him as the first goldsmith to receive such an honor.   "Every piece of jewelry has a story to tell, it is jewelry with a soul…" Ilias Lalaounis.  Their collections can be classified by the ancient periods of Greece such as Byzantine, Minoan and Hellenistic.  Customers seeking replicas of the ancient designs will find many choices with them.
Zolotas was begun in 1895 in Athens when Efthimios Zolotas laid the first stone of the iconic building on  Aiolou Street, at the base of the Acropolis, that housed the famous Jewelry house catering to the aristocratic society. Here he gathed some of the best goldsmith artisans of the time and created a real apprentice school with a signature authentic style. The business passed down through its heirs and in the 50's the grandson decided to promote the Greek spirit stemming from Greek history and cultural heritage with an inspiration to merge that with modern style, infused of course with old techniques.   The glory of Hellenism came back to life with their cooperation with the archeological museums in the 1960's.  Legendary patterns begin to emerge once again such as the famed Lions of Mycenae.  Their pieces have adorned the Athenian and world elite from that moment onwards. As time passed the house partnered with famed New York designer Ronald Mc Namer and artist Paloma Picasso, daughter of the great Pablo, thus bringing in some new designs.  Architecture of ancient Greece is reflected in many of the new pieces with Doric, Ionian and Corinthian structures represented.  In recent years the collection highlights more Diamonds and gold of all shades. Ancient Greece inspiration endures at Zolatas.
The Italian jewelry house Bulgari was originally founded in Greece in 1884 by Sotirios Boulgaris, a Greek silversmith with one shop.  Today it produces fine jewelry, watches, fashion, fragrances, leather goods, accessories and even hotels. Their work is best known for exceptionally large gemstones, bold shapes, karat gold and the use of cabochon stones.  In the early years Bulgari was known for the silver workmanship. They used elements from Byzantine and Islamic art in combination with floral motifs.   This jewelry house kept up with the changing times in art and designed from the 20's with an Art Deco design feel and in the 30's with bold geometric diamond motifs. During the period of the second World War, gems became scarce and designs were more based on gold. In the post war boom they returned to the use of large stones and designs were based on geometric shapes and the colors of the stone verses the value of the stone.  As the 1970's approached they became a global jewelry house with stores opening in Paris, New York, Monte Carlo and Geneva. The 80's ushered in the production of the Bulgari watch made in Switzerland. As time passes Bulgari keeps expanding with new boutiques.  They ventured into the hotel business as well further developing their brand and keeping them in the forefront as one of the best Jewelry houses of Europe, seeped in style and luxury.
Chopard, is a swiss company founded in 1860 by a young and innovative Louis-Ulysse Chopard in Geneva.  Originally specializing in watches they have become known for their exquisite line of jewelry being very keen on details and precision.  Mr. Chopard, an artisan watchmaker, with his innovative designs and precision helped his works reach famous places such as the court of Tsar Nicolas II of Russia and earn the Tsar as a client. Passed down from generation to generation in the family, the spirit and sense of pride distinguishes their artisans and maintains with them a solid base of continuity. In the 1960's the Chopard family merged with the Scheufele family in order to progress and preserve their brand. Their philosophy of excellence is proven time and time again by creating innovative crafted pieces of excellence. As more family members got involved in the family-owned business they began to expand into the world of jewelry. Now the company has over 100 stores worldwide.
Van Cleef & Arpels, a French jeweler, watchmaker and perfume company, was formed in 1896 by Alfred Van Cleef and his uncle Salomon Arpels.  Soon after the company was organized they opened their first boutique on Place Vendome, Paris across from the Ritz Hotel. Not long after their success here the company opened boutiques in numerous resort areas and then became the first French jewelry company to open stores in Japan and China. Many Boutiques and stores have opened across the globe over the more recent years. Their most common designs incorporate flowers, fairies and animals. The attention to detail and expertise of their craftsman have produced new and exciting techniques of which the patent on the "Mystery Setting" (a setting where prongs are invisible and each piece takes more than 300 hours of work) remains theirs solely. Notable achievements were winning the grand prize at the International Exposition of Modern Industrial and Decorative Arts; made the crown for Queen Nazil of Egypt 1930; the crown of Empress Farah Pahlavi coronation in 1967 and numerous pieces for celebrities such as the Duchess of Windsor, Grace Kelly, Elizabeth Taylor and more.  To own a Van Cleef and Arpels piece exudes class and style. 
Cartier, founded in 1847, by Louis Francois Cartier, began the jewelry house by pioneering the combination of Diamonds and platinum.  Cartier has often been called the "Jeweler of Kings." As time passed they began to branch out with designs using more than precious stones and metals.  They created its Magnitude collection which highlighted the use of Lapis Lazuli, matrix opal, and quartz used right along-side diamonds and sapphires.   The panther is their most recognizable design changing slightly over the years to keep up with the changing taste of the market. They probably would fit into the Art-Deco era of design but on occasion develop beautiful Old-World elegant pieces. Spanning over a century and a half the Cartier family has expanded to offer perfumes, affordable silver tableware, marvelous trademark timepieces to the most extravagant pieces of jewelry fit for a king. 
Boucheron, the first luxury jeweler to move to Paris in 1893, was founded by Frederic Boucheron in 1858.  He was particularly interested in gemstones and set out across the world to find the very best.  From the very beginning, he was able to make stones such as malachite, citrine and heliodor beryl stars of his pieces, not just supporting cast.  He looked for the inner beauty of the stone and paired them right alongside the well known and used precious gemstones. This set Boucheron apart from most other jewelers. Beginning in 1868 Boucheron won numerous gold medals and Grand Prix awards at the world's fair. Their work is now being noted for outstanding innovation in jewelry.  His quest for exotic material leads him to begin to incorporate lapis lazuli, coral, hematite, onyx, hemp and snakewood.  Later in the 1980's he became enthralled with rock crystal. It not only became one of his favorite materials to work with but soon after a must to collect in high society. Always making pieces of art with the correct proportion of line of design, they remain after 160 years to be a major contender in the world of high fashion jewelry.
Works by these masters of workmanship should certainly be passed through the ages as family heirlooms.   Wear them proudly and care for them well as they will stand the test of time.