Traveling made easier but glamorous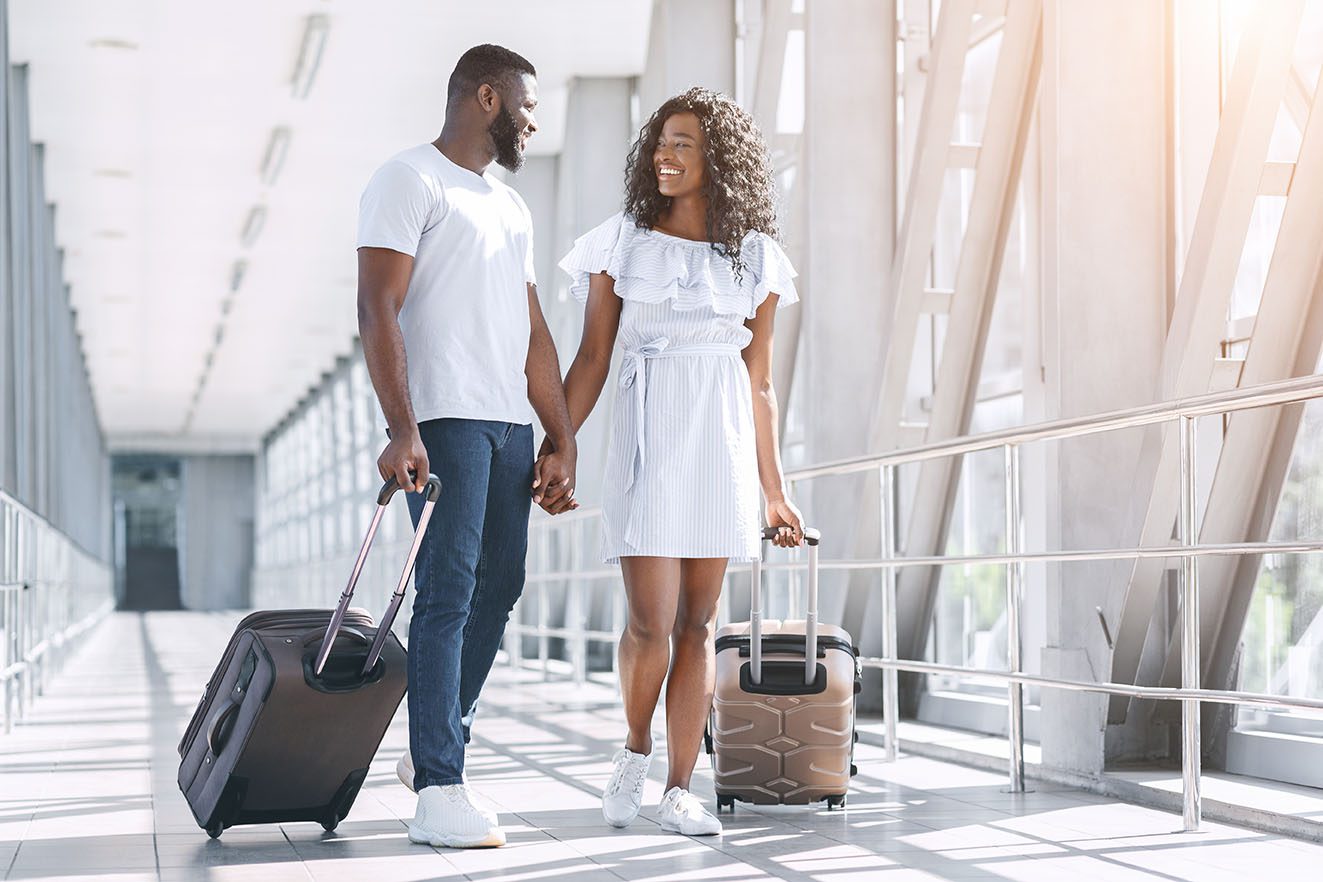 How to make traveling easier and as glamorous as possible
You don't have to break the bank to make your traveling easy and comfortable.  Certain simple and easy tips will ease the long hours of getting from point A to B and let you come out looking refreshed.  It all depends on your mode of travel as to what is needed but some items are needed no matter how you travel.
Making yourself at ease and comfortable is key to travel.  Here are some good basic suggestions.  If flying, there are some underlying rules.
Stay hydrated and moisturized.  
Air travel for hours is extremely dehydrating.  It is most important to drink up prior to your flight but more so during your flight.  Grab a large bottle of water and sip away throughout the entire flight and afterward.  Avoid if possible caffeinated beverages and alcohol, even if they do add perks to the journey. At least keep the intake limited.  Plane air is also very drying on your skin.  Moisturizing cream or oil and spray bottles of floral waters to spritz your face can make you feel and look much better.  Whether it is a hydrating mist or just plain water, a little splash refreshes you immediately.
Dress in layers.
One never knows if the plane, or airport, will be too cool or hot so layering clothes is always a great idea. More than likely it will be too cool and investing in a nice cashmere throw or shawl will be most satisfying.  Wearing comfortable loose-fitting clothes that will not wrinkle is key.  There are ways to pick glamorous, stylish clothes that are very comfortable.  Travel clothes are really very important for your comfort and for the appearance you wish to project.  There is nothing worse than having your pants hike up or your waist feels tight.  Comfortable shoes can make all the difference for the long walks in the corridors of the airport and for any swelling that may happen in the plane cabin. You might even prefer warm socks or slippers to change into while aboard.
Block the noise and light.
A comfortable set of earphones allow you to block out the unwanted noise and to hear your favorite music.  An eye mask is wonderful especially for the longer journeys when a cat nap is needed.  A soft neck pillow comes in handy in trying to catch a few winks.
Essentials on hand.
Set up a small makeup bag with travel size items so you replenish your makeup and a spray of perfume before arrival. Mouthwash or a toothbrush and paste will brighten your smile and refresh you.
Proper luggage and organization.
Pick the proper piece of carry-on luggage.  Big enough to carry your essentials but not too big and heavy to stow away in the overhead bin. Wheels help on the long walks in the airport.  Condense your entertainment items so you are not lugging around heavy books and magazines.  Place reading material on your iPad or iPhone or pack any hand work in simple and organized containers.  Pack your phone and charger and make them easy to access.  Make sure you have a pen to fill out any paperwork that might be given especially if flying Internationally, as well as your identity information required.
Healthy bites.
Preplan and pack nourishing snacks that are not messy or stinky! Throw in a napkin and a small bag for trash. Airport food is limited and usually not too healthy, not to mention the inflated prices.
Shade your eyes.
Throw in a pair of sunglasses for disembarking and for hiding any puffy eyes caused by jet lag. Also, it will instantly boost your look in case you feel messy or worn by travel.
If by wheels….
You will need most of the above for traveling by car as well.  Make sure your water and snacks are easily accessible and should you be using any toll roads have a pouch of change next to you.  Make sure the car is well serviced, gassed up and all windows clean with full washer liquid tanks.  Be prepared for any breakdown and have a blanket in the car.  Check you GPS and set your destination.  Preplan any scheduled stops to break up the trip.
A little preparation ahead of time can make all the difference in how your trip fares.  Simple and easy steps make you feel fully in control of comfort, style and can offer a sense of glamour to your trip.
So where are you heading next?